Lure Neighborhood Birds with DIY Supplies
Spring has sprung in Austin, Texas and as I enjoy the influx of feisty, amorous birds in our yard, I thought it might be fun to start this blog with some of my favorite ways to attract birds without relying on feeders.
Shopping Around is for the Birds
In spring, your neighborhood birds are scouring everywhere for the perfect nest materials. You don't have to invest the money and space for bird condos and cheap chateaus to help your local lovebirds build the perfect home. You can be the popular bird nerd on the block by making their search a little more efficient.
That pile of weeds you just raked up and put in the compost bin? Try leaving it out in a pile for a couple of days before you tidy up.
Dried stalk-like grass clippings, raked leaves, twigs, moss, lichen – these are all yard waste you can pile in an unobtrusive spot and leave for your friends.
Spoil Them, Spoil You
My in-laws live in the desert, and after hearing stories of their hummingbirds pulling fibers out of their chairs and ropes, I got them some wicker balls stuffed with raw cotton.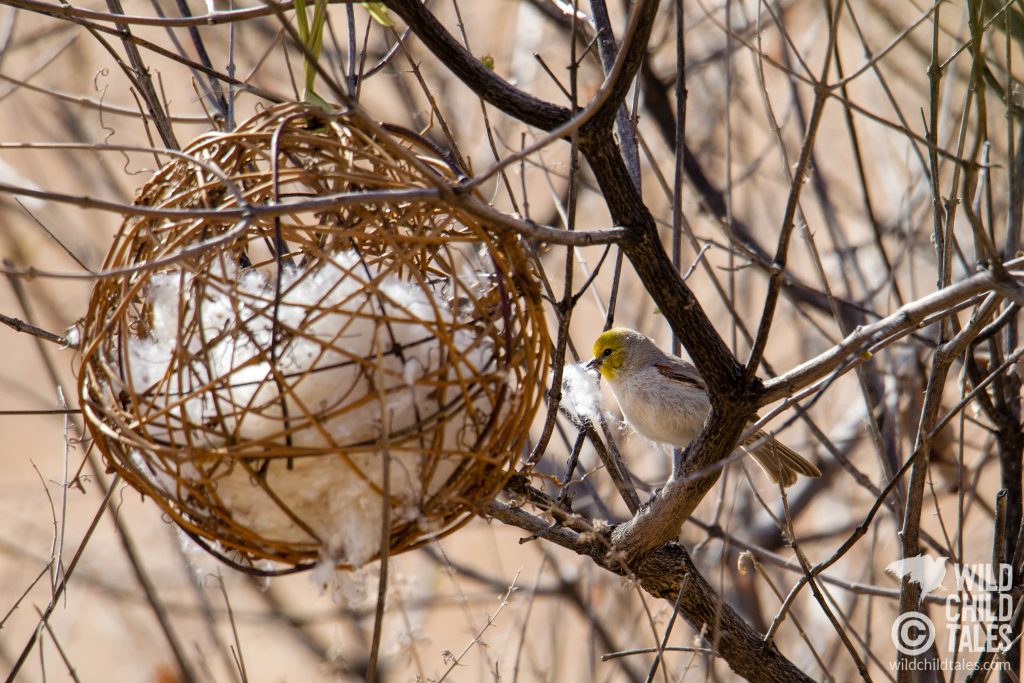 Since it was such a hit, I bought raw cotton batting from Amazon this year and improvised holders out of old wire fencing scraps.
Spring is a fun time to make your yard extra-welcoming to birds. Whether you are going out of your way to find building supplies for your feathered friends, or just embracing your Inner Slacker, leaving piles of fresh yard waste lingering for a few days longer than usual, the rewards will be mighty (for everyone)!