Nest Watch in New Orleans, LA
Day 3 of Nest Watch yielded three interesting things: peanuts are delicious, Tuesday is bath day, and three's a party!
We Accept Your Offerings
Two days of treats offered in friendship were ignored, but this morning we added strawberries to the log. Ironically, the crows tossed the strawberry aside, but then sat on the log and opened, then ate, the peanuts. Progress!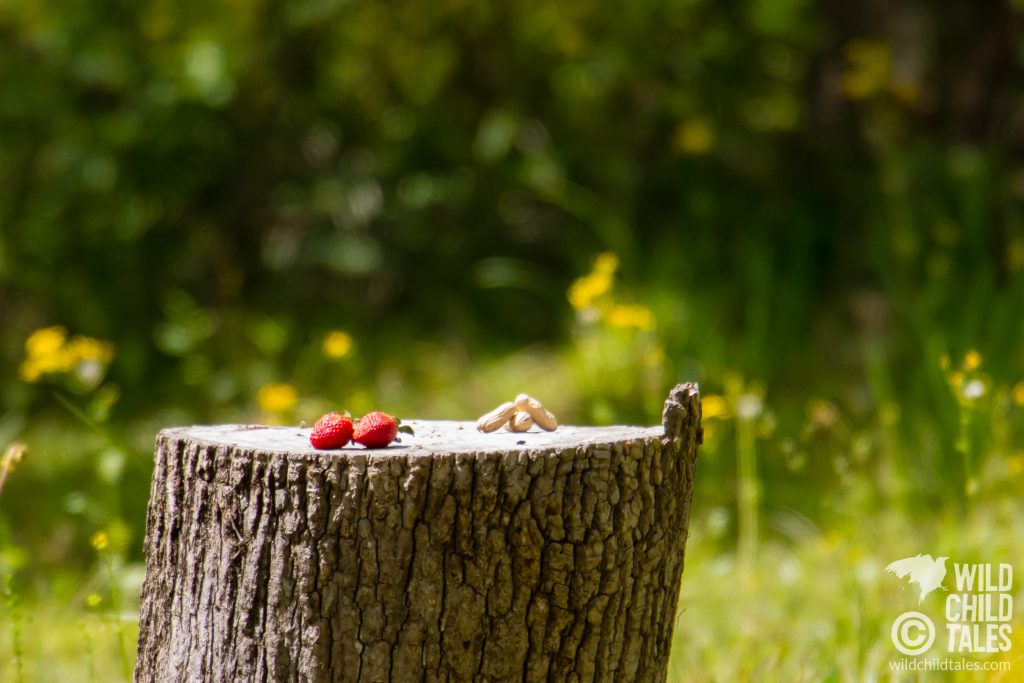 Throughout the day, we added more and they were taken, and at one point a crow buzzed my husband as he napped in the yard, perhaps to let him know it was time for a refill.
Tuesday is Bath Day
I'm sure this happens every day, but today while I was observing, I noticed that one adult was spending a lot of time at the nest with the babies. Its head was down a lot and little baby-sized lumps seemed to be moved around in the nest, making me suspect that everyone was getting a once over and the nest was being tidied.
I even think I caught a glimpse of a tiny wing with pin feathers, but I managed to delete it as I culled photos and couldn't bear to sort through 1200+ shots to locate it again…maybe I'll have better luck tomorrow!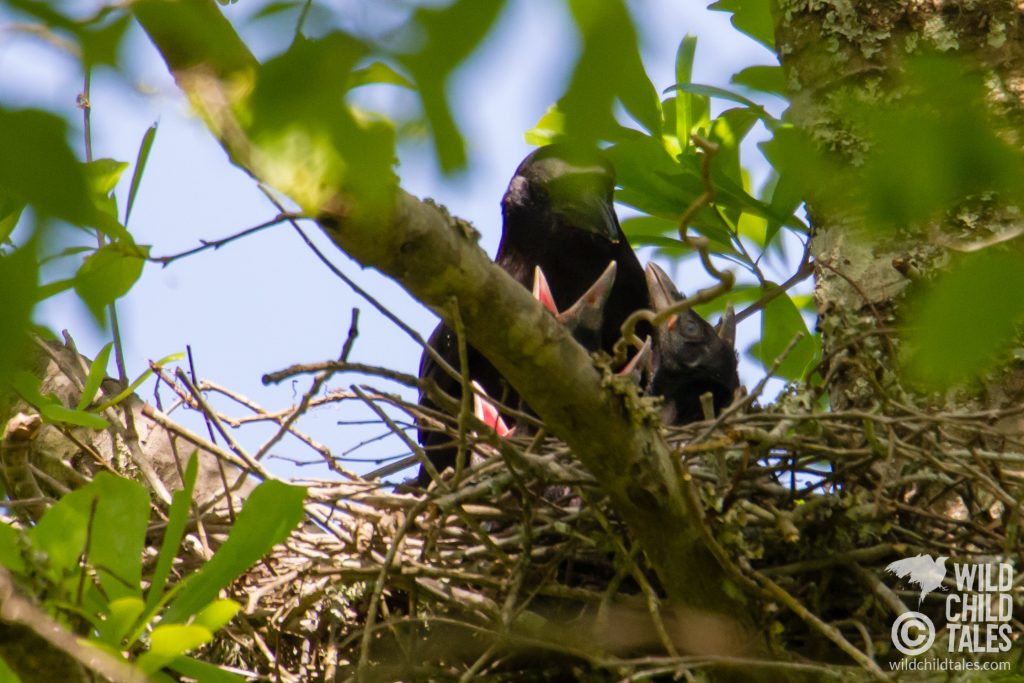 Three's a Party!
Also for the first time today, we had all three adults in the nest multiple times. Not only did I get pictures, but I even managed to catch some video of it.
One series has an adult with its head low and mouth open, as if in a juvenile begging posture, which wouldn't be out of character for a helper…there has to be a reward, right? But then it looked like the two adults involved in this exchange were grappling over or passing a lizard, so maybe it was just food prep, tearing it between them. This exchange left me wanting a nest cam 🙂
The video I shot from today yielded a few clips that I edited into one final video, starting with a single adult feeding the five babies, then two adults feeding them, followed by one adult staying at the nest, grooming the babies and tidying up, with one tiny wing appearing around the 1-minute mark in the center. Then all three adults (Mom, Dad, and a helper) feed the babies, ending with one adult watching over the babies as they move around in the nest.
Finally, let us all be grateful that human children don't require this kind of feeding…