TGIF with a Great Horned Owl Nest!
A Friday afternoon visit to Commons Ford Ranch Metropolitan Park in Austin delighted me with an unexpected great horned owl nest with two owlets.
Where Were You?
My partner and I cut out of obligations early on Friday to enjoy some trail and bird time in one of Austin's hidden gems for birding – Commons Ford Ranch Park on Lake Austin. It's popular for its waterfront sunbathing, but it has miles of trails through various ecosystems. Travis Audubon has been working on prairie restoration projects, and the eBird bird list for this park is pretty impressive.
One thing I love about the birding community is its enthusiasm to Share the Love. We were wandering the trail closest to the water, with huge old oak trees towering on either side of us. A couple we had passed earlier had backtracked because they saw my camera, and they wanted to make sure we saw the nest. As we started to pass it, they stopped us and pointed to the crook of a nearby tree.
Just Great!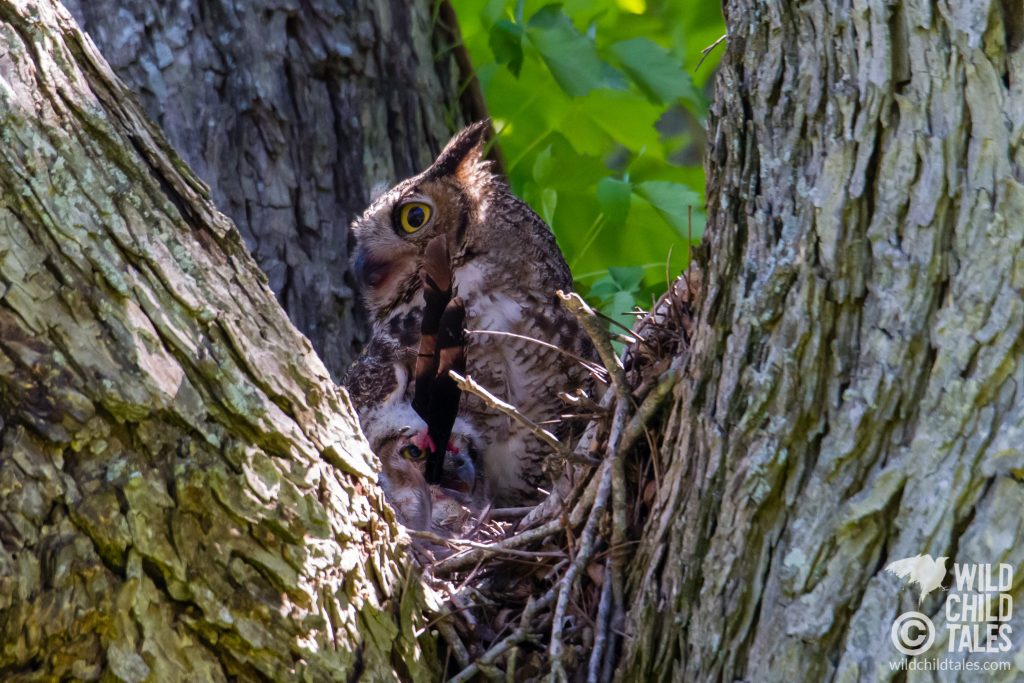 Even more interesting was that apparently the last kill brought to the nest had been a bird with some pretty good tail feathers – maybe a Great-tailed Grackle? One owlet had eaten a chunk of food with the tail feathers still attached and it seemed they were now stuck, pointing up from its beak like a flag on a kid's bike.
The baby didn't seem distressed and Mama didn't seem worried. The way this little one was bandying it about, I had to wonder if I was looking at the bird equivalent of a baby rattle.
I wasn't really able to see the second owlet…it only offered one small peak as Mama shifted out of the way.
After a while, Mama flew off, taking with her the rest of the bird that had been lunch. She sat in a nearby tree, keeping an eye on the owlets and blending so well into the shadows that it's not surprising that we often miss these huge, beautiful birds.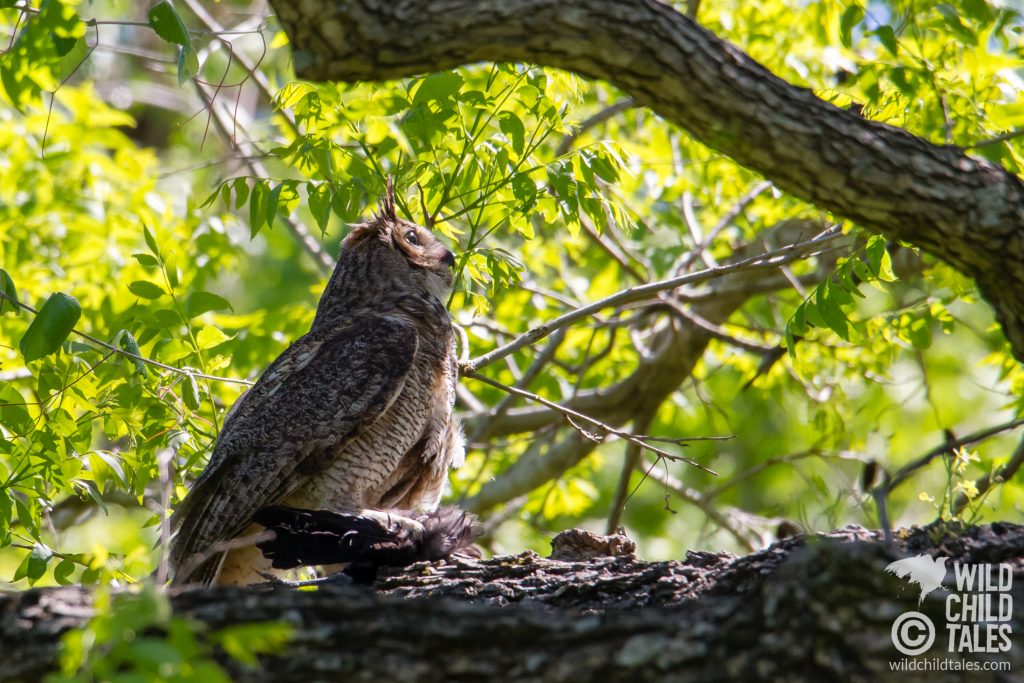 The babies settle down to nap with full bellies, and we wandered off to explore the rest of the park.